Zouk dance has become widely popular over the last few years, with people going crazy for Brazilian zouk dance, for example. But zouk dance is not new and, in fact, has been there for many years.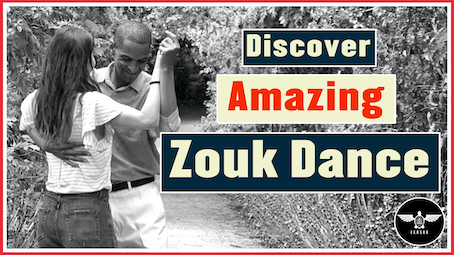 One of the key pioneers of zouk dance has been Kassav, that Caribbean music band that first took France, then other parts of the world by storm in the early seventies, performing in front of hundreds of thousands of people. So much is the popularity of this group that the New York Times dedicated a very lengthy article about their band leader Jacob Devarieux upon his passing. Even the French president Emmanual Macron paid tribute to this band leader.
Their zouk style, which integrated gwoka, elements of jazz, Cuban, African styles, and other traditional Caribbean music, commanded that people dance. But the zouk dance you are probably familiar with has more to do with the languorous and slow pace "kizombaesque" zouk than their style. Indeed, another type of zouk emerged in the '90s called zouk love. This music style is slow and requires a languid tempo with both partners sticking to each other like glue.
1. What you didn't know about zouk dance
Did you know the term "FE NOIX" (or making nuts) is used when two partners are so stuck together while dancing that it has the feeling of erotically mking love? So, many people use zouk love dance to get a mate of the opposite sex. So much so that rejection is high on a Caribbean dance floor. Not for the lack of desire from the lady but for assessing the pretender's intentions. "Is he asking me, just me? Or is asking me as a number on his list? Does he desire me? Will he stay with me if I fall in love with him?". All these questions burst into the mind of a dance partner who wants to ensure she chooses the right person.
2. If bachata is for the desperate, zouk dance is for the aspiring
Once the leader of a Latin band was asked to play bachata as part of their evening set. Of course, the singer obliged, but he said "I don't like playing bachata because singers always talk about killing themselves." If bachata is about killing yourself, then zouk love and zouk dance is what precedes bachata. Indeed, and as mentioned above, zouk love explores sensuality and attractivity in the suavest ways.
3. Popular songs that'll make you zouk dance
Everyone has his list of favorite and therefore any recommendations is personal, and arbitrary, but the following artists brought particular styles to zouk love and by extension to the corresponding zouk dance:
3.1. Francky Vincent
This famous singer used to be called "Francky Porno", and there is a good reason for this. He is to Zouk what Madonna was to pop. Most of his songs talked about his tales and prowess with the opposite sex, at times mocking other men, at others mocking himself. One of his most successful titles Fruit de la passion well, talks…about the passion fruit. The zouk dance style would be more mid-pace, although the song talks about all the naughty things he would do to the lady.
3.2. Volt-face
Whenever a member of Kassav gets involved in a music project, you can close your eyes and dive into it because you know it will be good. Volt-face was a hit group in the mid-'90s with solid characters like Jeff Joseph, Dominik Coco, Dominique Panol, or Georges Decimus. The style was more festive and faster pace for zouk songs. Zouke light is a great example.
3.3. Jean Michel Rotin
Although not my favorite zouk singer, his style veers away from the very uniform and sometimes boring genre of zouk love. He tried to incorporate trendy style, had some sequences where he got inspired by Michael Jackson, and more importantly, he is a precursor of the likes of Kaysha, which we will discuss below. LE OU LOV (literally when you are in love) talks about how you are ready to forgive and sacrifice when you are in love in the hope that the love lasts).
3.4. Kaysha
He took zouk love on another tangent. He modernized zouk love by including R&B, Haitian Kompa, and african and french music styles. For example, Something going on feels like kizomba, but if you keep listening, you dive straight into kompa dance. It's superb the level of understanding of rhythm and to glue these together to make something unique. Listen to this song and pay attention to minutes 2'05" where the rhythm changes. How would dance to that?
4. Zouk dance in practice
Discover new, untapped materials
You Might Also Like:
---
Ekagra-ji Recommends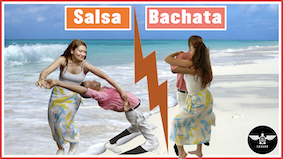 The difference between salsa vs bachata lies mainly in the tempo and rhythm. One (bachata) has a more straightforward rhythm which can be helpful when you try to learn salsa.