The selection of good Salsa dance shoes is one of the most important aspects of your salsa dance journey. But what shoes should you choose and why? The following post provides a guide to the best salsa dance shoes to help you enjoy your salsa dancing.
What are the best salsa dance shoes?
Everybody's choice varies according to their taste. That said, when selecting the perfect salsa dance shoes, you want to avoid fancy taste at the expense of safety or quality. Are pointy shoes ideal when it only means your feet will be in pain? No. Why you shouldn't dance in your everyday shoes? Because salsa dance involves lots of turns, and high-grip shoes will prevent that and hurt your feet. Should you go for high heels or flat shoes? Carry on reading, and you will find my best recommendation based on my and my partners' usage.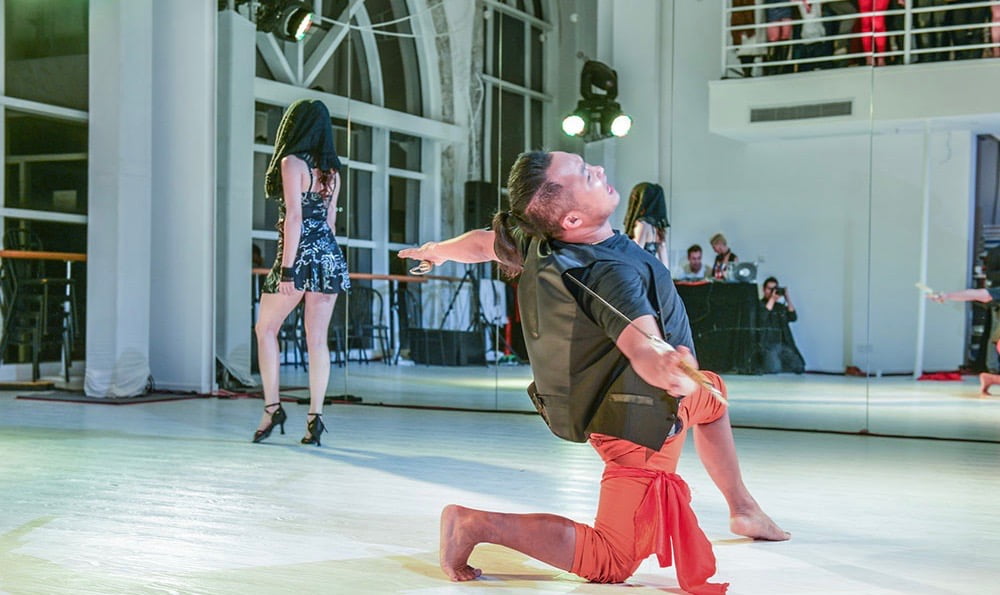 Key factors to consider when selecting your salsa dance shoes
Salsa is a dance style that involves plenty of turns, the ability to lead a partner (for men), and appropriately follow ladies. Another vital aspect of salsa is the ability to dance on beat. So what do these points have to do with selecting your salsa dance shoes? If your dance shoes feel awkward, it will be hard for you to feel the contact with the floor and dance on beat. Moreover, if you wear shoes with too strong of a grip (like sports shoes), you will want to avoid turning since you are likely to twist your ankles. Finally, if your shoes are too slippery, you will find it difficult to lead your partners or, on the other side, follow the guy's lead. I have seen plenty of people fall on the dance floor thanks to poor turning techniques associated with low-quality dance shoes.
🇨🇺 Disclaimer
I am an affiliate of the dance shoes I will suggest to you. However, my suggestions will steam from personal trial and error, so I will only recommend very few of them. As for ladies, my recommendations will be based on what I have seen ladies wear when they dance and my personal opinion on how these dance shoes reflect the dancing quality of these ladies. Because, believe it or not, you can tell a beginner from an advanced dancer just by the types of shoes they wear.
What shoes are good for beginner salsa?
The ideal salsa dance shoes for beginners allow simple turns while not being too loose so that you cannot handle the floor. You might have noticed, but some salsa dancers use baby powder to spread on the floor. That's to help them with their turns. I am not a big fan of this because sometimes the floor can dry and slippery. But since it's easy to get the floor sticky in a bar environment, I can understand why they do it. Therefore, the powder does have its benefits. The shoes I recommend for beginners are as follow:
Salsa dance shoes for Men:
🎶 Mid-heels for Style
Depending on your size, try mid-heel salsa dance shoes.
They can be used during dance shows, rehearsals, or dance training. Their soles are very convenient for turn patterns. I used mine during many salsa festivals, and they were very comfortable and convenient. These types of shoes have another benefit. They can fit with your costumes. Moreover, unlike conventional shoes that hurt your feet and that are not made for dancing, these shoes are perfect.
🇨🇺 White leather to fit with the salsa spirit
I love these white leather salsa shoes for dancing, partying, or performing. Especially they blend perfectly with the spirit of salsa dance, and they match with white clothes. And if you add up your white Son Cubano hat, you are set to impress during your salsa parties. The soles are perfect for wooden dance floors and will accommodate white baby powder to help further your turns.
Images of me wearing these white leather salsa dance shoes during another Salsa Performance in Shanghai China.
🎶 Flat for rehearsal
My absolute favorite salsa dance shoes are the flat ones. I love dancing barefoot when I train and even perform. But sometimes it's good to have some style and comfort. That's why I love these flat salsa dance shoes. They allow me to feel the floor better and help me exert the right amount of pressure on any parts of my feet. They also guarantee I will not have many ailments in the future arising from back issues. Therefore, I recommend the first two pairs of shoes for nights out, while I suggest these for training purposes. Additionally, they are the closest you can get to the benefit of engaging with the floor without dancing barefoot.
Images of me wearing these flat salsa dance shoes during a photo shoot with my dance partner.
These flat shoes are for practice. Although I advise against using your dance shoes outside, I needed them for the purpose of this video.
Little trick:
When you start with new shoes, chances are that your feet will feel uncomfortable for a while. To avoid such problems as blisters, try and put two socks on per foot, a thin one and a regular one. What you definitely should avoid is no socks at all. The two socks trick will prevent your feet from constantly sliding inside the shoes hence decreasing chances of friction with the sides of the shoes.
Salsa dance shoes for Ladies:
For ladies, what matter are style, elegance, and convenience all at once. You want shoes that do not scream "students" all over the place. You might not think of it that way, but I know what kind of partner I was dancing with just by looking at their shoes.
🇨🇺 High-heels with colourful Style
The first one mixes elegance and color. They will be a good grip when you dance and not too slippery for your turns. One of the key problems for dancers who engage in turn patterns is that they don't know the whole technique. Especially that of keeping your gaze on one spot and ensuring your eyes are the last thing leaving that spot when you engage in a turn. If you add the wrong pair shoes to average technique, you can have disastrous outcomes. I have personally witnessed it. Therefore, I advise on these shoes.
🇨🇺 Tan Satin that matches the settings
The second one is these satin shoes. They will blend perfectly with your clothes and provide comfort during your turns. In addition, they have an excellent quality feel, and most importantly, the heels are not too high and, therefore, not a future source of back problems.
Difference between dance and regular shoes?
Unlike salsa dance shoes, regular dance shoes are designed specifically for the outside environment, while salsa dance shoes are made for a dry and wooden floor setting. In the dance floor environment described above, the salsa dance shoes would be better because they are lighter and allow for turns and glides, while regular shoes tend to have strong grips that do not allow for all the spinning, which is so prevalent in salsa dancing.
Can I wear dance shoes on the street?
I recommend against wearing salsa dance shoes on the street. The main reason is that they are made for one type of surface and environment. That's is dry wooden floor. If there is water on the floor, your feet will feel strongly wet. Most of these shoes are not made to withstand harsh environments.
What to bear in mind with dance shoes?
One of the key issues dancers face, especially ladies, is the damage caused to your back by high heel shoes. You might already be spending most of your days in high heels. But, now you are dancing around with elevated shoes. You must be careful about this over the long term since your back will feel the pain. That's why I did not suggest super high heel shoes but high enough for you to dance with style.
Discover new, untapped materials
Be the first one to check-out all the exciting info I put out on Salsa, Zumba, Bachata, Zouk and other Afro-Cuban dances. I have many thrilling programs that will transform and challenge you. These life-changing and great VIP programs can take you from novice to master in less than 3 months. They are badass and will definitely introduce new muscles to your body.
---
Ekagra-ji Recommends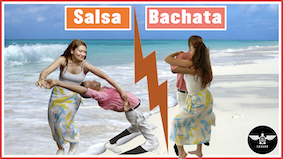 The difference between salsa vs bachata lies mainly in the tempo and rhythm. One (bachata) has a more straightforward rhythm which can be helpful when you try to learn salsa.